How to use leather patterns
After buing, files with pattern will available for download in your Store Account under Download secion. Free patterns will available immediately, paid patterns will available when payment will complete.
Login to your Account and go to Download section. After that click on cloud button to download pattern that you need.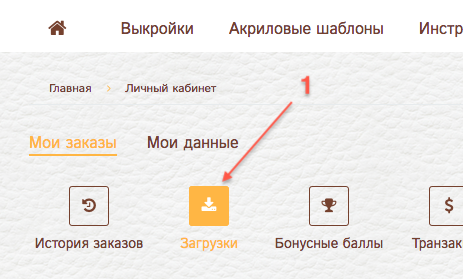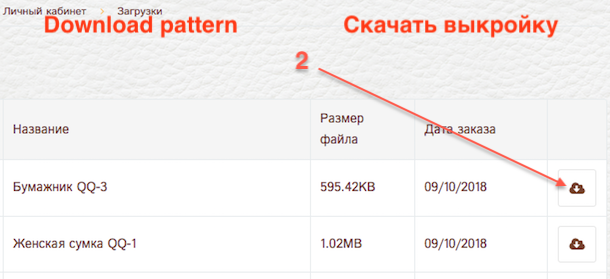 File formats for patterns and blueprints

Patterns that you can buy or download are available in different PC formats, that specified on Specification Tab on product page. Depends on file format you have to use appropriate application for looking and printing a pattern.
PDF - the most common format of patterns in our Store. Is native for Adobe Acrobat Reader. Linux or OSX has integrated software to look and print PDF files. Windows may require to install third-party application.
JPG, PNG - the most common imag format that can be looked and printed by many programs in any OS.
EPS - universal vactor image format that also can be opened in any OS and by many applications like CorelDraw, Adobe Illustrator, Inkscape, Sketch etc.
AI - native files for Adobe Illustrator. Also can be opened or imported by others Image Editors.

CDR - native files for CorelDraw image editor. May be imported by some others editors.

DWG, DXF - vector image files for AutoCAD. Opens by different CAD programs like QCad, DraftSight, nanoCAD, DWG True View etc.

Pattern page size

Besides of file format on the Specification Tab you can see such attribute like Page Size. It means on what page size you have or may to print the pattern. Mostly it is the same as phisical paper page size, but sometime (for big patterns) it can be drew on the endless canvas and have to be printed partially. What types of page size you can meat:
A4/Letter - the most common page size that means that you can print using 100% all printers. Even if pattern more than this size - it will devided by this size to you can print and then glue it togather in one whole pattern.

A3, A2, A1 - next sizes of phisical pages for widescreen printers. Often you will not able to find such printer, so you will able to print it on A4/Letter paper (using Image Software)
1:1 - such designation of page size means that pattern was drawn as is, without segmentation on any phisical page size (usually this is CAD Software formats). So when you will print it, you have to set printing settings to divide on your printer paper size and after that glue them together.

How to create from downloaded file paper pattern

After buying, ZIP file with patterns and product images is available to download in your Store Account under Download
section.
Download them, unzip and open files tha name started from pattern to print in appropriate software/image editor. The same pattern may be available in different formats, so you may choose only one, more suitable for you.

If paper size of pattern is the same as your printer paper size (usually A4/Letter) so you can print it at once. But before printing check, that scale setting is 100% (or 1:1), otherwise size of pattern will differ from real size of your leather craft product. Some patterns may have, some not sizes in mm or inches, if they shown you may check by ruler are they correct. In real, it is not a big problem, because you may do your product less or bigger as you would like, just printing in different scales.
When you will print big patterns divided on some pages also check is scale setting 1:1 or 100%.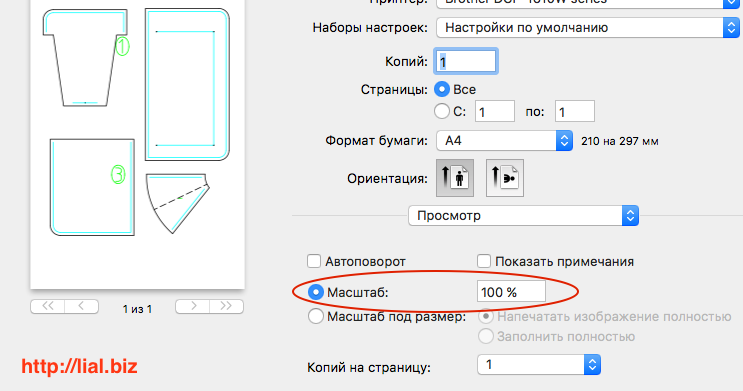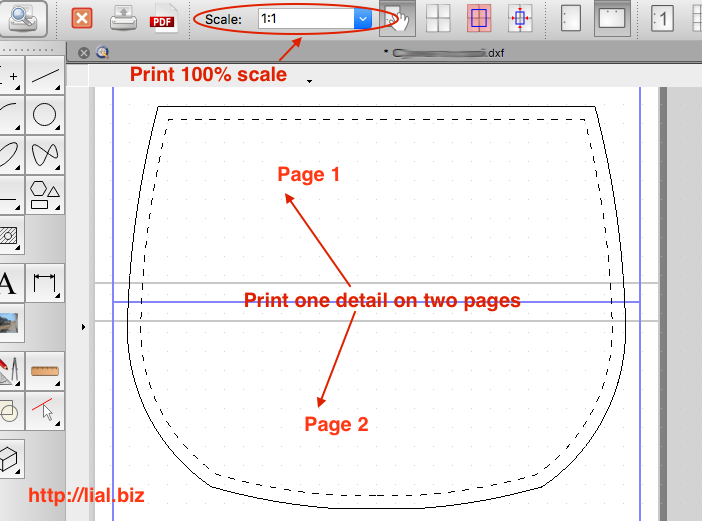 If you printed a big pattern on some pages - glue them together. After glue your blueprint on dense, thick paper and cut it out. That's all - your pattern is ready.

Creating leather work using paper pattern

Locate your pattern on leather mostly rational and lead round by awl. After that cut parts out by your favorite knife. Keep in mind that if parts are marked as x2, x3 etc, that means you should cut such parts in quantities: 2pcs, 3pcs etc.

Dashed lines on pattern or lines by other colors are not cut lines. It may be folding, stitching lines or lines to glue parts. Use common sense when cut the leather.
We put in ZIP file with pattern as much images as possible, to you can assemble it according of view of final leather product. With some patterns there is available step by step guide how to assemble the product. Availability of step by step guide aslo you can check as attribute on Specification Tab of product pattern.
Do not afraid to experiment when assembling your leather craft project: change size, color, shape or something like this, because leather crafting is creatinve proccess, but patterns are only the base for your art and enhancing your skills.